GOMOKU

International school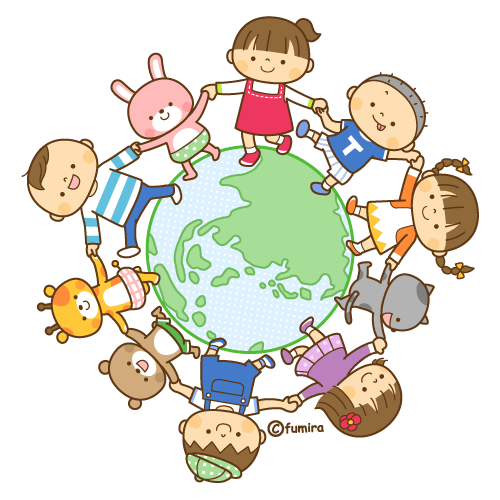 ​

"Education is the most powerful weapon which you can use to change the world".

Nelson Mandela
--教育は世界を変えるの最も効果的で、強大な武器である-- ネルソン・マンデラ
At Gomoku, we offer an option for everyone! Please feel free to come in for a trial and see how you like it!
We encourage students to come as much as possible so that they can eventually become bilingual.
ゴモクでは、さまざまプランをご用意しています。どうぞお気軽に教室の見学または体験レッスンにお越しください。
私たちは子どもたちがバイリンガルになるために、できるだけ多く英語に触れる機会を提供します。
Trial Lesson: ¥1,500 for a 50-min lesson (one time only)
体験レッスン:50分レッスン(¥1500) 一回限り
Entrance fee: ¥10,000 (this will include materials used in class and allow us to create new materials that are catered to your level)
入会金:¥10,000 (入会金はレッスンで使用する、それぞれのレベルに合わせた教材の作成などに充てられます)
​Regular Lesson レギュラーレッスン
​
50-minute group lesson (up to five students; ages 4 to 6, 6-8, 9-11)
This lesson is designed to teach basic English and develop confidence in speaking and using English. For beginners or students who aren't sure
if they can concentrate for a Long Lesson, this is a way for students to gain a basic vocabulary while developing their interest in English. The more often you can come, the more quickly you will see improvement, so we recommend coming twice a week if possible.

¥1,500 per lesson x 4 times a month (1 day a week)=¥6,000 per month
¥1,500 per lesson x 8 times a month (2 days a week)=¥12,000 per month
50分のグループレッスン( 4〜6歳、低学年生・高学年生のレッスンもあります 1レッスン5人まで)
このコースでは英語初心者や長時間のレッスンに慣れていない生徒に、英語への興味を持ってもらいながら、基本的な単語を学んでもらうコース。英語の基本を教え、英語を話したり使ったりする自信をつけていきます。英語に触れる機会が多ければ多いほど、確実に上達して行く為、慣れてくれば週2回の受講をオススメしています。
 ¥1,500 x 週1回= 月4回 ¥6,000
 ¥1,500 x 週2回=月8回 ¥12,000
Ticket Lesson Plan 

チケットレッスンプラン

Use one ticket for an 50-minute.
This system is designed for students who cannot commit to coming every week but are still interested in learning English when they have the time. This is a convenient system that allows you to come whenever you want. Each set of tickets will be valid for a period of three months from the purchase date.
¥2,000 x 4=¥8,000
¥1,800 x 8=¥14,400
¥1,600 x 20=¥32,000
チケット1枚で50分のグループレッスンを受ける事ができます。
英語を身につけて欲しいけれど、毎週決まって受講が困難な生徒の為のプランです。都合の合う時だけ受講できる便利なシステムです。チケットには購入から3ヶ月の使用期限がありますのでご注意ください。
 4回分 ¥8,000 (1レッスン ¥2,000)
 8回分 ¥14,400 (1レッスン ¥1,800)
 20回分 ¥32,000 (1レッスン ¥1,600)
Private Lessons 

プライベートレッスン
Private Lessons are offered for students who seek individual attention and would like a lesson catered more closely to their needs and abilities. Private Lessons can be scheduled for elementary, junior high, and high school students. Please visit for a trial and level check.
グループレッスンとは違い、ご希望のレベル、内容に合わせた個別レッスンを受ける事ができます。幼児から小学生、中学生、高校生と幅広く対応していますので、お気軽に体験にお越しください。
All fees will be collected in cash or PayPay.
お支払いは現金払いかPAYPAYとなっております。